The day I met the Metal God...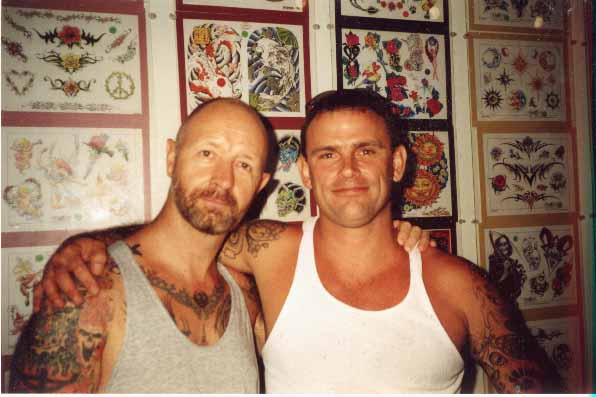 Who'd have ever thought how Life works in mysterous ways...
I was sitting at a coffee shop with a friend of mine on tuesday night, April 17th,
She and I had just had dinner and went to this coffee shop for a cup o' joe...
I caught a glimpse of this guy sitting down to read a book... I said to myself...
"that looks like Rob Halford...NAW....couldn't be...."...
I couldn't stop looking and wondering...Finally my friend asked me if I was going to ask him or not, and so I went over to him and said:
" excuse me, is your name Rob?"
he said: "yes..."
I said:"Rob Halford...?"
"yes..."
"Rob Halford from ...Judas Priest...?????
"Yes....."
I about shit my pants...
Rob Halford was my teenage heavy metal hero...
So we sat there for a few minutes, me trying to focus on what he was saying, we talked about tattoos, because I said I didn't remember him ever having any, and now he's covered. We talked about different artists and he knew a few that I knew, and we talked about Old Judas, and his new band, Fight... and then I said I was going to go and let him read his book. He asked if I would like his card and I said "sure!!!"
He signed his card, and gave it to me, and slipped away, quietly in the night, as I rocked and reelled, revelling in my moment of "once in a lifetime" chance situation.
here is what I got: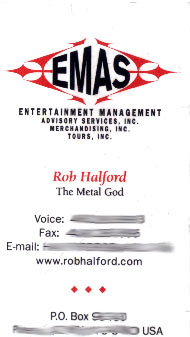 Front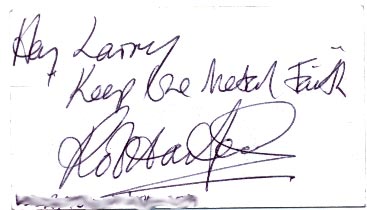 Back...it says:
"Hey Larry, Keep the Metal Faith, ...Rob Halford."
hahaha....keep the faith...shit...Hell yea I keep the Faith, I have Judas Priest tapes
that are over a decade old and I still listen to them.
I also told Rob how I first learned of Judas Priest, when laying my head down in American Government Class,
at mission bay high school back in '80-'81. I was putting my head down to sleep in class, when I saw a checkerboard flying "V" guitar, drawn on the desk, and the words "Judas Priest" written underneath it.
It was the "Call for The Priest"...
Judas Priest and Rob Halford have been a big part of growing up, my young adult life, growing up with friends, and good memories. I am sure my parents might remember days of loud heavy metal music seeping out from under my bedroom door around that time and after. it was the greatest heavy metal band in the world, and in my book, still is. there is nothing like Judas Priest, when Halford was with them. Nothing will ever compare, to the old melodic rhythms of the music from old Priest. My personal favorites are all from the albums from Point of Entry, and before. they would be:
Rocka Rolla, Sad Wings of Destiny, Sin after Sin, Stained Class, Hell Bent for Leather (Killing Machine)
Unleashed in the East, British Steel, and Point of Entry...
There are of course albums after these, but these are my personal favorites.
Below are some pictures I am "borrowing", all credit due.
Thanks Rob...
You can see more of this man at:
His old band(with new singer) can be found here: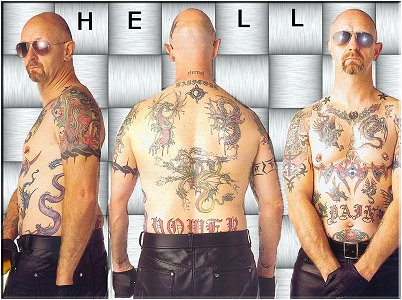 Copyright Alchemist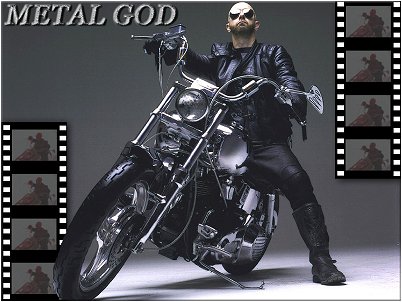 Copyright Alchemist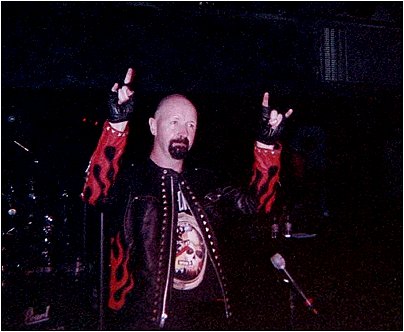 Copyright Tony Olson